Become an exhibitor at the Dibevo Trade Fair
Last year, we made the switch to a different format for our event, but this year the one and only Dibevo Trade Fair is back! Registration for renting stand space is now open! Book your stand space fast – the demand this year is at an all-time high!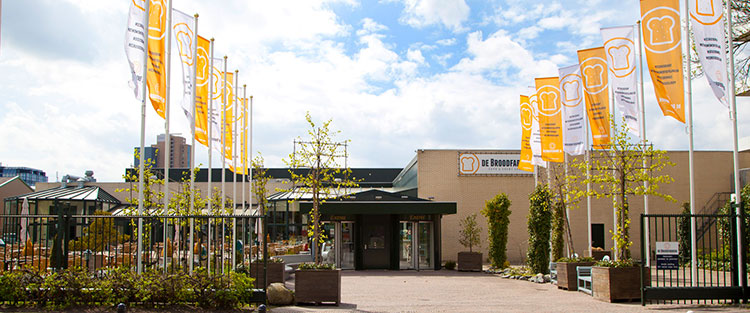 Super location in Rijswijk (near The Hague)
The Dibevo Trade Fair will be held at De Broodfabriek in Rijswijk, an easily accessible event venue that offers many possibilities, a high level of service, and plenty of free parking. The 2017 Dibevo Trade Fair will be held on Sunday the 8th and Monday the 9th of October. Two days, but with longer opening times than in the past.

Great metre prices
During this edition of the trade fair, we will be offering space at the historically low price of 80 Euros per square metre. After deciding on the number of square metres, you can choose whether to use your own stand, or to rent the standard stand construction for an additional fee. There are surcharges for renting a corner, end or island stand.
Low admission prices
The admission prices will also be historically low this year. Dibevo members can order two free tickets and purchase extra tickets for only € 15 (€ 12.40 excl. VAT) each. Non-members pay € 25, but will receive a discount if they pre-register. In that case they pay only € 18 (14.88 excl. VAT). Although catering services are not included in the admission price, every visitor will be welcomed with a free cup of coffee or tea and a pastry.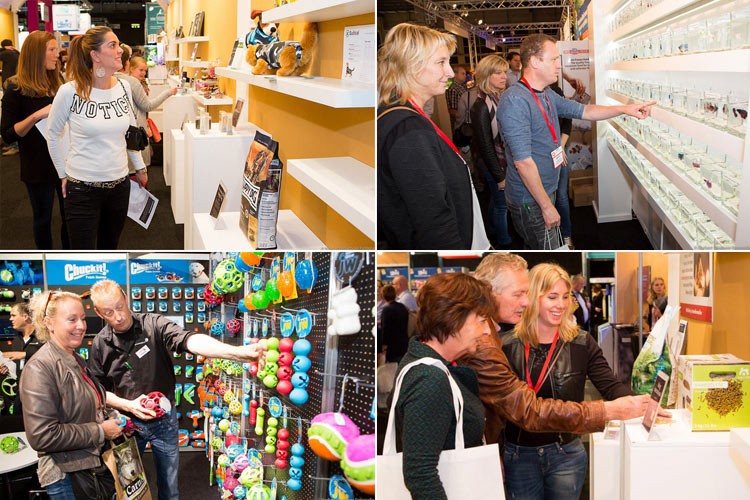 Exhibitor platform
In order to make things even clearer and easier for exhibitors, we have developed an all-new exhibitor platform with all the information you need for a flawless exhibition. Ordering stand space, electricity, furniture and so on is now a piece of cake.
Trade Fair theme: Adapt to your customer's colours
Our customers: we may love them, but they have long stopped being the faithful followers who will automatically place new orders. For this reason, suppliers are almost required to continually adapt to the often fickle demands of their customers. The trick of course is to see the new opportunities this changing customer behaviour presents. However, this is only possible if you can 'automagically' respond to your customers' needs.

In actual fact, as a supplier, you must possess the properties of a chameleon, the reptile whose skin automatically takes on the colour of its surroundings. And this brings us to the theme of this year's Dibevo Trade Fair: 'Adapt to your customer's colours'. After all, once you know this, you will know exactly how to help your customer to better sell your product, and sell it more efficiently. Of course we don't have to tell you that this is most effective in a face-to-face meeting. And this is why the Dibevo Trade Fair in Rijswijk is the ideal place for this. Book your stand space fast – the demand this year is at an all-time high!
What is the Dibevo Trade Fair?
The Dibevo Trade Fair has traditionally been the event for professionals in the Dutch pet industry. The trade exhibition offers a mixture of new products, pets, networking, inspiration, and exchanging experiences with colleagues. In short, a great place to do business in a fun atmosphere. The majority of the visitors to the Dibevo Trade Fair work in the retail trade. The remaining portion of the visitors are a mix of owners of boarding kennels, grooming salons, and suppliers.
Location
De Broodfabriek
Volmerlaan 12
2288 GD Rijswijk
The Netherlands
Click on the map to enlarge.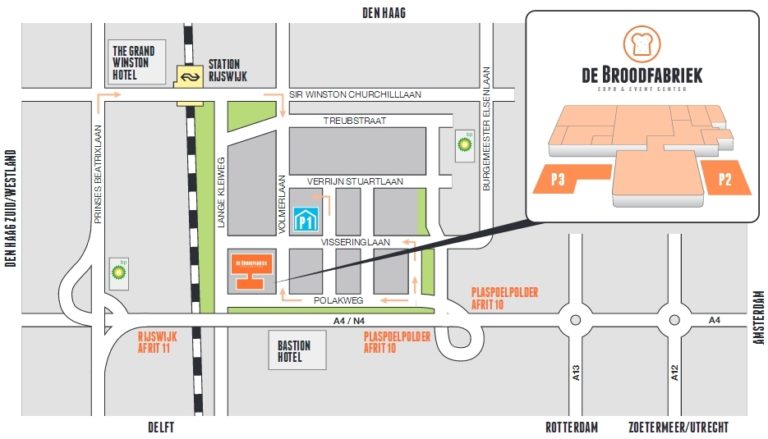 Dates and times
Exhibition dates
Sunday, 8 October
10.00 – 18.00
Monday, 9 October
10.00 – 21.00
Set-up period
Thursday, 5 October (only own stand construction greater than 150 m2)
08.00 – 17.00
Friday, 6 October
08.00 – 17.00
Saturday, 7 October
08.00 – 17.00
Tear-down
Monday, 9 October
21.00 – 24.00
Tuesday, 10 October
08.00 – 17.00
Visitor profile
Visitor profile of the Dibevo Trade Fair 2015 (in 2016 we organized a different kind of event)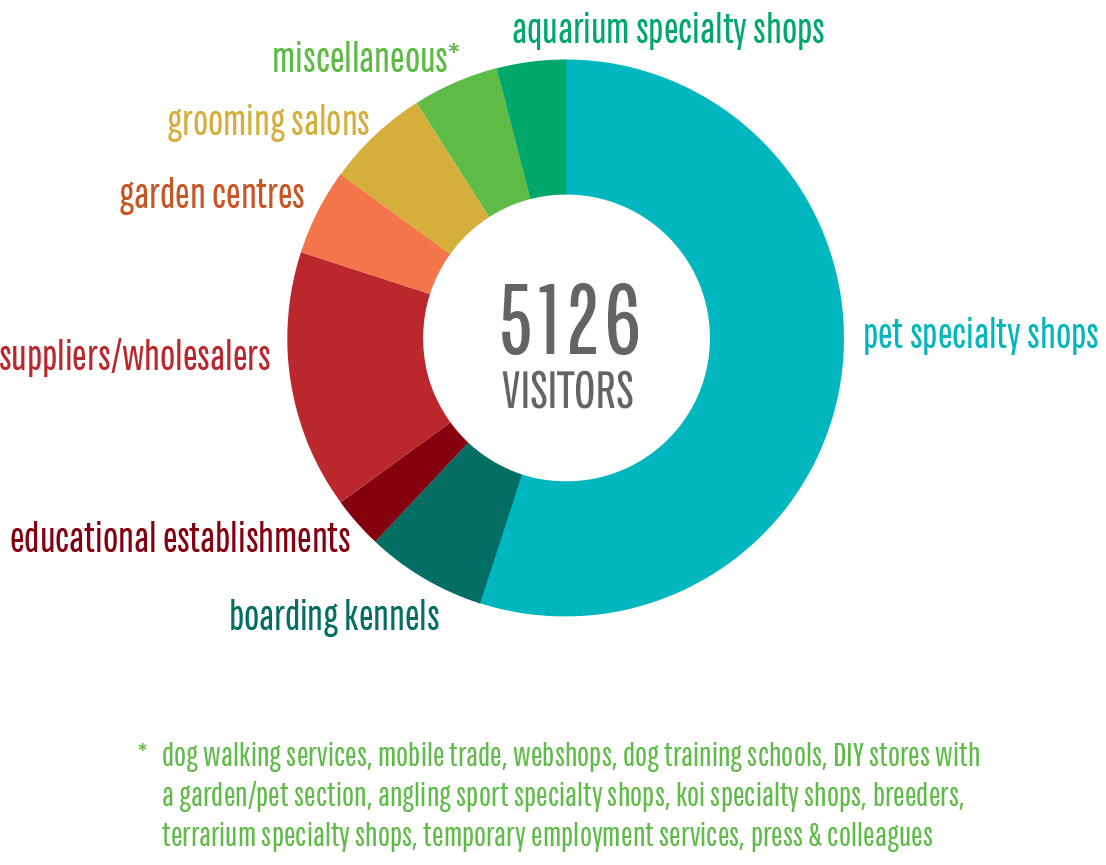 Prices for stand rental
| | | |
| --- | --- | --- |
| | Members | Non-members |
| Stand space (empty) | € 80/m2 | € 180/m2 |
| Corner stand surcharge | € 10/m2 | € 10/m2 |
| End stand surcharge | € 20/m2 | € 20/m2 |
| Island stand surcharge | € 25/m2 | € 25/m2 |
| Surcharge for standard stand construction with white panels | € 32/m2 | € 32/m2 |
| Surcharge for standard stand construction with black panels | € 37/m2 | € 37/m2 |
All amounts exclusive of VAT