Visitors information
The 2017 Dibevo Trade Fair will be held at a new location, for two instead of three days this year, and the price of admission is lower than ever. Plenty of reasons to mark the dates 8 and 9 October in your calendar!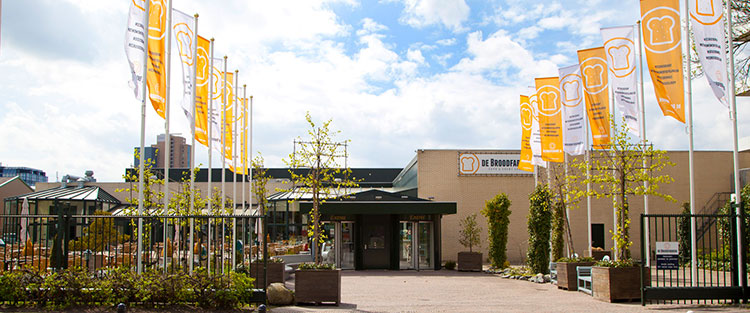 Super location in Rijswijk
The 2017 Dibevo Vakbeurs will be held on the 8th and 9th of October at the Broodfabriek in Rijswijk. You read that right; the exhibition will be held for two instead of three days this year, but will be open a lot later on day 2 (Monday). Businesses that have been active in the sector will recognise the Broodfabriek from its former incarnation, the Evenementenhal Rijswijk. Or perhaps it will be unrecognisable; the venue has been completely renovated and updated to meet modern demands. In 2017, the Broodfabriek is a very accessible exhibition location with so many possibilities, a high level of service, and plenty of free parking.
Exhibition theme: Adapt to your customer's colours
Our customers: we love them, but pet owners have long stopped being the faithful followers who will automatically buy new products or services from you. This is why as a business owner, you are almost required to continually adapt to the often fickle demands of your customers. The trick of course is to see the new opportunities this changing customer behaviour presents. However, this is only possible if you can 'automagically' respond to your customers' needs.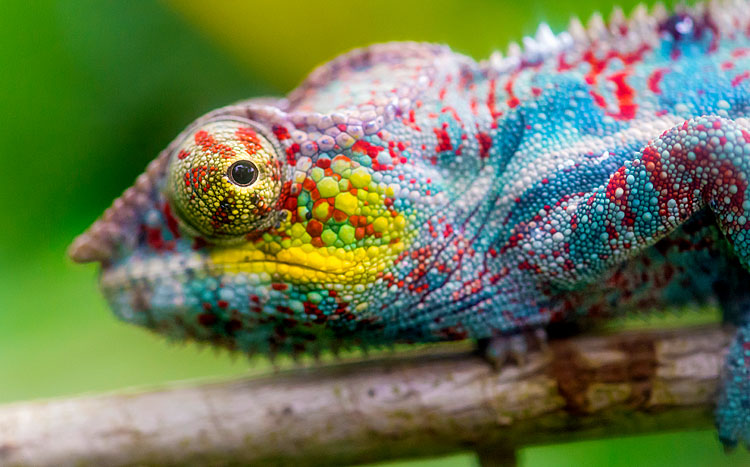 As a pet specialist, you actually must possess the properties of a chameleon, the reptile whose skin automatically takes on the colour of its surroundings. And this brings us to the theme of this year's Dibevo Trade Fair: 'Adapt to your customer's colours.' If you know what these are, you will know exactly what you need to do to truly help your customer and always be able to meet their ever-changing expectations. We are going to explore this literally and figuratively during this year's trade fair.

Low admission prices
In order to make your visit to the fair even more appealing, the admission prices are lower than ever this year. Dibevo members can order two free tickets and purchase extra tickets for only € 15 (€ 12.40 excl. VAT) each. Not a member of Dibevo? Then you pay € 25, but will receive a discount if you pre-register on the trade fair website. In that case you pay only € 18 (14.88 excl. VAT). Although catering services are not included in the admission price, every visitor will be welcomed with a free cup of coffee or tea and a pastry.
Note: the Dibevo Trade Fair is not open to dogs. Assistance/guide dogs are of course welcome.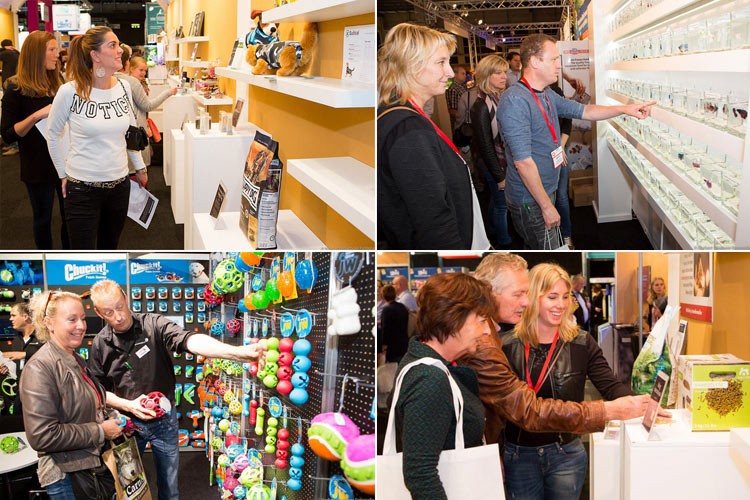 Tickets ordering
No time to lose? Then take the shortest route to the ticket shop!
What is the Dibevo Trade Fair?
The Dibevo Trade Fair has traditionally been the event for professionals in the Dutch pet industry. The trade exhibition offers a mixture of new products, pets, networking, inspiration, and exchanging experiences with colleagues. In short, a great place to do business in a fun atmosphere. The majority of the visitors to the Dibevo Trade Fair work in the retail trade. The remaining portion of the visitors are a mix of owners of boarding kennels, grooming salons, and suppliers.
Exhibitors list
Which companies have been registered as an exhibitor at the Dibevo Trade Fair? Check it in the list of exhibitors.
Opening hours
| | |
| --- | --- |
| Sunday, 8 October | 10:00 – 18:00 |
| Monday, 9 October | 10:00 – 21:00 |
Admission prices
| | | |
| --- | --- | --- |
| Dibevo-members | excl. VAT | incl. VAT |
| Two free tickets | free | free |
| Additional tickets | € 12,40 | € 15 |
| | | |
| --- | --- | --- |
| Non-members | excl. VAT | incl. VAT |
| Ticket on location | € 20,66 | € 25 |
| Ticket pre-registered | € 14,88 | € 18 |
Location
De Broodfabriek
Volmerlaan 12
2288 GD Rijswijk
The Netherlands
Click on the map to enlarge.